Laser Direct Freight Car Loads
Last Updated January 8, 2013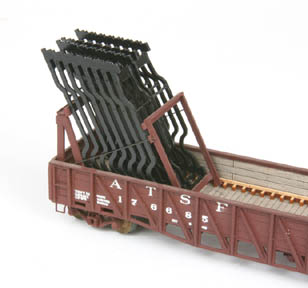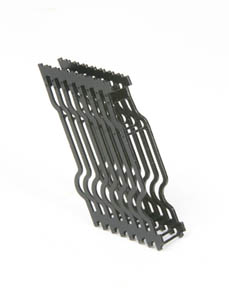 Kit #9009 Auto Frames MSRP $24.95
These laser-cut auto frames are specifically designed for use with our Auto Frame Rack Gondola Loads such as kit No. 350. Each Auto Frame kit consists of ten - eight frame units for a total of 80 auto frames, which are enough to fill most gondola racks. Instead of building individual auto frames, our eight frame unit design allows construction of eight frames at once with individual cross members installed between each pair of side frames and the correct angle at which the frames lean in the rack is already configured.
Copyright © 1998-2012 American Model Builders. All rights reserved.
Revised: January 9, 2012.