The Pickle Works
G. R. Dill & Sons Salting Station
HO Scale Kit No. 725 and N Scale Kit No. 625

Tips for Constructing Salting Vats
by
Alden Armstrong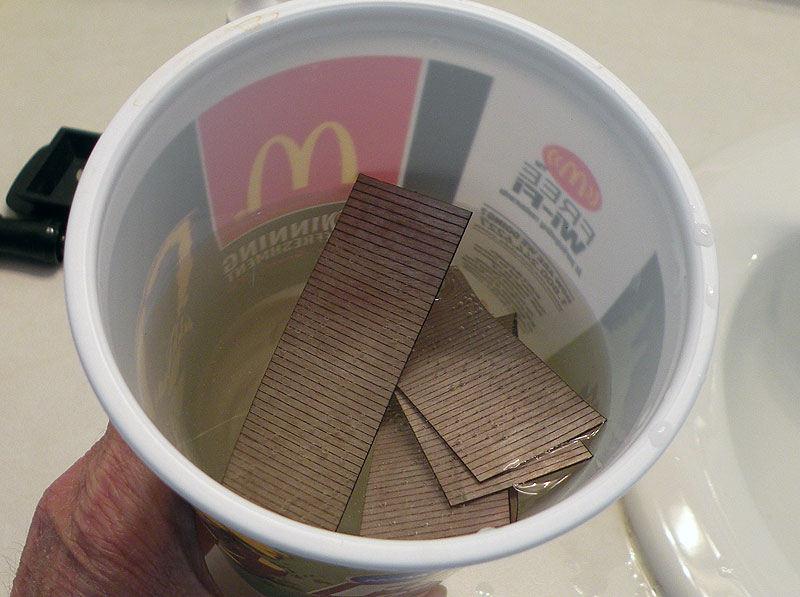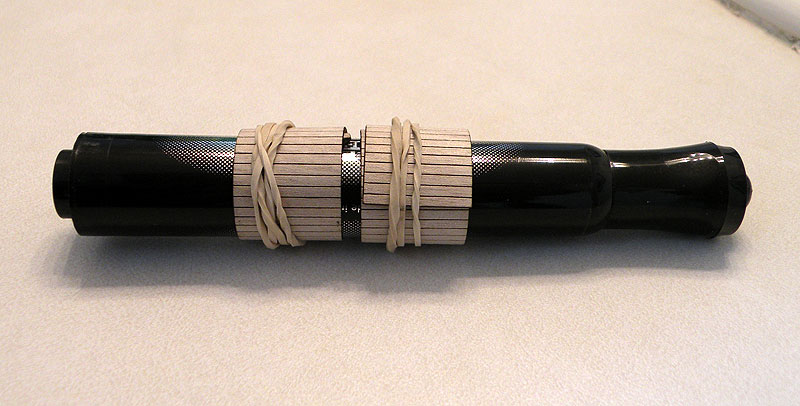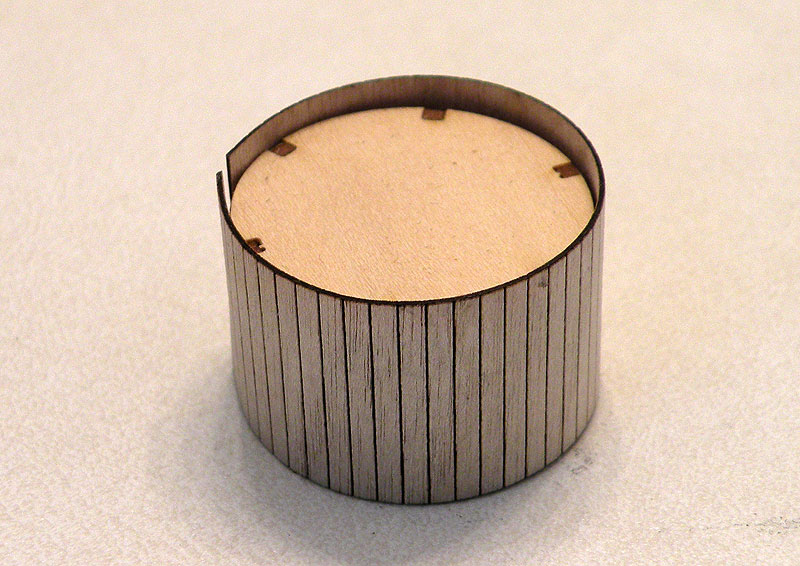 One of our customers, Alden Armstrong of Grand Junction Colorado, provided us with the above photos illustrating the steps he made in wrapping the plywood sheeting around the sub-structures of the Salting Vats. As recommended in the instructions, the wrappers were first allowed to soak in warm water to soften them up. Then Alden found a hard cylindrical shaped object, in this instance a large magic marker, which was slightly smaller in diameter than the vat sub-structures, and wrapped the plywood sheeting around it securing it with a rubber band. Allowing them to dry overnight, the wrappers were then removed and, with their new curved shape, was easily formed around the Vat sub-structure and glued in place. Wrapping a rubber band around the assembled Vat will help in obtaining a good glue joint. Thanks for the tip Alden!
Copyright © 2002-2014 American Model Builders. All rights reserved.
Revised: January 17, 2014